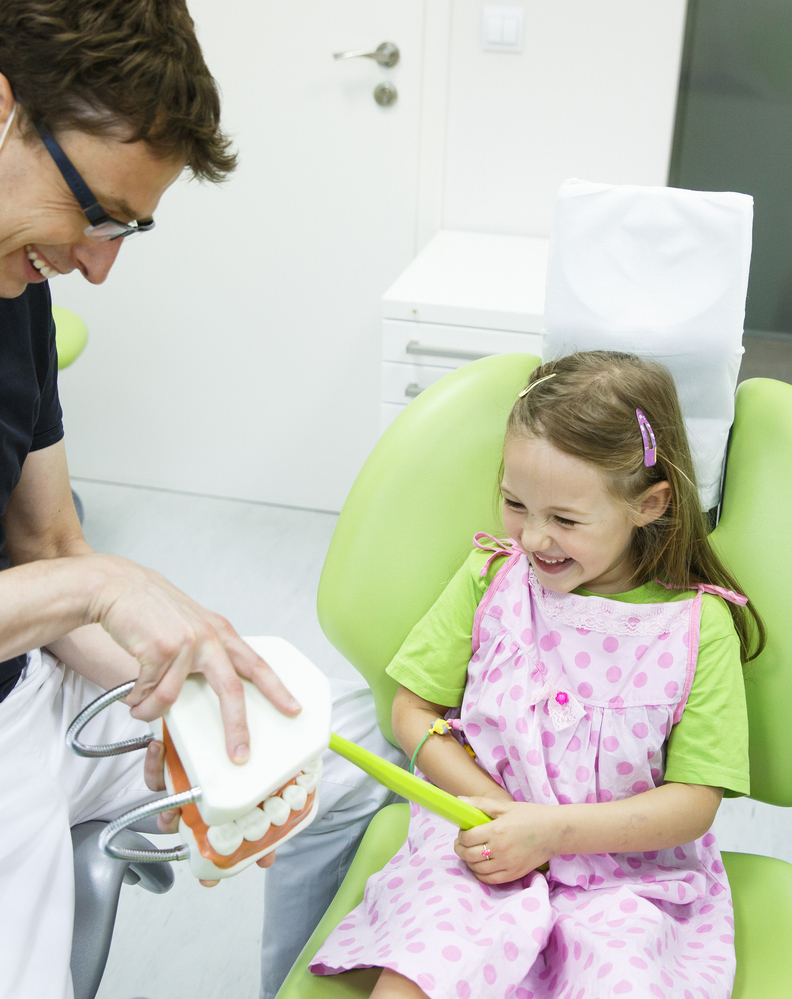 We are happy to offer dental services for infants, children, and adolescents!
Pediatric dentistry takes into acount the additional needs of child patients in regards to their development, growth, and creating a strong and friendly dynamic with all patients. Each of our pediatric dentists specializes in treating children.
Our goal is to keep you and your children stress free throughout every visit. We're always happy to answer any questions and to help you put your child on track for a lifetime of good oral health. We focus on home health care as well as carefully crafted treatment plans for all of your child's needs. We believe that early dental education and development of good dental practices is essential to a lifetime of healthy teeth.
We have a pediatric wating room fully equipped with toys and video games while they wait or when you're discussing your child's dental plan with the specialist.
We offer many services to meet the needs of your child, including:
Comprehensive Examinations
We recommend that your child have a comprehensive dental examination every 6 months in order to ensure proper oral health. We take the time to explain the importance of these at home plans to both you and your child to ensure that their teeth stay perfectly healthy. We feel that taking the time to establsih good dental habits early leads to a lifetime of good oral health.